"Yahweh said to Cain, "Why are you angry, and why has your face fallen? If you do well, will you not be accepted? And if you do not do well, sin is crouching at the door. Its desire is for you, but you must rule over it."
Both Dylan Roof, the white Charleston church shooter and Bryce Williams, the black Virginia live TV shooter wrote manifestos before beginning their murderous rampages in which they stated their intention to ignite a race war in America. Are they going to get their wish? I pray not.
Yet even as I hope we can put aside the racial bitterness currently bubbling over in America, I expect this sad story is going to get worse before it gets better.
What we're seeing right now is what comes of letting anger and hate and pride rule over you. The headline I read on Breitbart yesterday can't be described as understated:
BLACK SUPREMACIST: 'IT'S OPEN SEASON ON KILLING WHITE PEOPLE AND COPS'.
No Justice, No Peace
But why is it open season on killing white people and cops? Because angry black people randomly and indiscriminately killing white people and cops will serve justice? Is that it?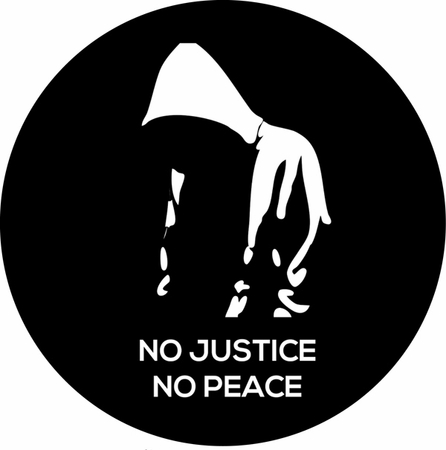 "No justice, no peace" – the slogan repeated often during protests in the U.S. whenever young black men die at the hands of non-black men.
Releasing the hounds of war on innocent men, women, and children with a different shade of skin from you because someone with their shade of skin was harsh, cruel, or disrespectful toward someone with your shade of skin – that's not justice, and it certainly won't bring peace. That is racism. The old saying bears mention here: "Two wrongs don't make a right."
What's the end game anyhow for that line of thinking? Extermination or expulsion of all the white or black people in America? Self-indulgent vengeance?
Consider the following admonition from the Apostle Paul in the Scriptures:
"Bless those who persecute you; bless and do not curse them. Rejoice with those who rejoice, weep with those who weep. Live in harmony with one another. Do not be haughty, but associate with the lowly. Never be wise in your own sight. Repay no one evil for evil, but give thought to do what is honorable in the sight of all. If possible, so far as it depends on you, live peaceably with all. Beloved, never avenge yourselves, but leave it to the wrath of God, for it is written, "Vengeance is mine, I will repay, says the Lord." To the contrary, "if your enemy is hungry, feed him; if he is thirsty, give him something to drink; for by so doing you will heap burning coals on his head." Do not be overcome by evil, but overcome evil with good."
Consider also the words of James, the brother of Jesus, in the New Testament:
"Know this, my beloved brothers: let every person be quick to hear, slow to speak, slow to anger; for the anger of man does not produce the righteousness of God. Therefore put away all filthiness and rampant wickedness and receive with meekness the implanted word, which is able to save your souls."
And we're seeing that, aren't we? In our day and age, everyone is slow to listen, quick to speak, and quick to become angry. But have we seen these habits produce the righteous life God desires? No indeed we have not.
The angrier everyone gets, the quicker they are to speak and the slower they are to listen. If unresolved, this becomes a vicious cycle in which anger endlessly perpetuates itself until it ends in violence.
Blessed Are The Peacemakers
If not violently, how will we resolve the deep and abiding anger that exists now in America regarding racial issues? How does one make a go at bringing peace between blacks and whites?
In the words of Jesus Christ, who reigns over all men regardless the color of their skin:
"Blessed are the peacemakers, for they shall be called sons of God."
What we have is a lot of agitators and anxious folk. On the one side are those who are actively stirring the pot for their own selfish reasons and what they personally stand to gain in fortune or fame from perpetuating and worsening the present conflict. On the other side we have men too afraid to make a move to interfere or build bridges because they feel they have too much to lose if their attempts go poorly.
We desperately need peacemakers, however, so how do we find such men, or how do we become them?
For starters, we all need to embrace humility. Pride is fueling this, as it does every other conflict. Humility opens up the possibility of resolving the conflict.
Humility defeats any false sense of innate superiority we might be tempted to feel based on race or ethnicity; it deprives the racial supremacist, white or black, of the certainty that they are so much better than those who are different that they enjoy a license to dehumanize their opponents or victims, and therefore have no need to sympathize with them or show any compassion or quarter.
Humility is also crucial because it's the precondition for confessing our own sins and repenting of them.
Again, consider the words of Jesus the Messiah:
"Why do you see the speck that is in your brother's eye, but do not notice the log that is in your own eye? Or how can you say to your brother, 'Let me take the speck out of your eye,' when there is the log in your own eye? You hypocrite, first take the log out of your own eye, and then you will see clearly to take the speck out of your brother's eye."
Angry black people, if you hate it like I do when white people are racist toward you and want to put a stop to that, the first step you need to take is this: make sure you're not being a racist yourself.
God Created Man in His Own Image
We all need to stop dehumanizing one another on the basis of relatively minor distinctions, including but not limited to skin color, ethnicity, and culture.
Consider the first chapter of the Bible, where we first learn who we are as human beings:
"So God created man in his own image,
in the image of God he created him;
male and female he created them."
What do you not see there?
It doesn't say "God created white man in his own image."
It doesn't say "God created black man in his own image."
According to the Bible, we are all one big family, regardless of what continent or country our ancestors came from, regardless our skin color. God made humanity in his image.
That means every human life possesses inherent dignity and value, and we are sinning against God Almighty when we violate, oppress, injure, and murder one another.
Yahweh God's conversation with Cain is as timely a response now as it was thousands of years ago to the one contemplating murder. The Bible is not merely an old book, after all, but a timeless one. In response to those calling for a race war in America, we should say what God said.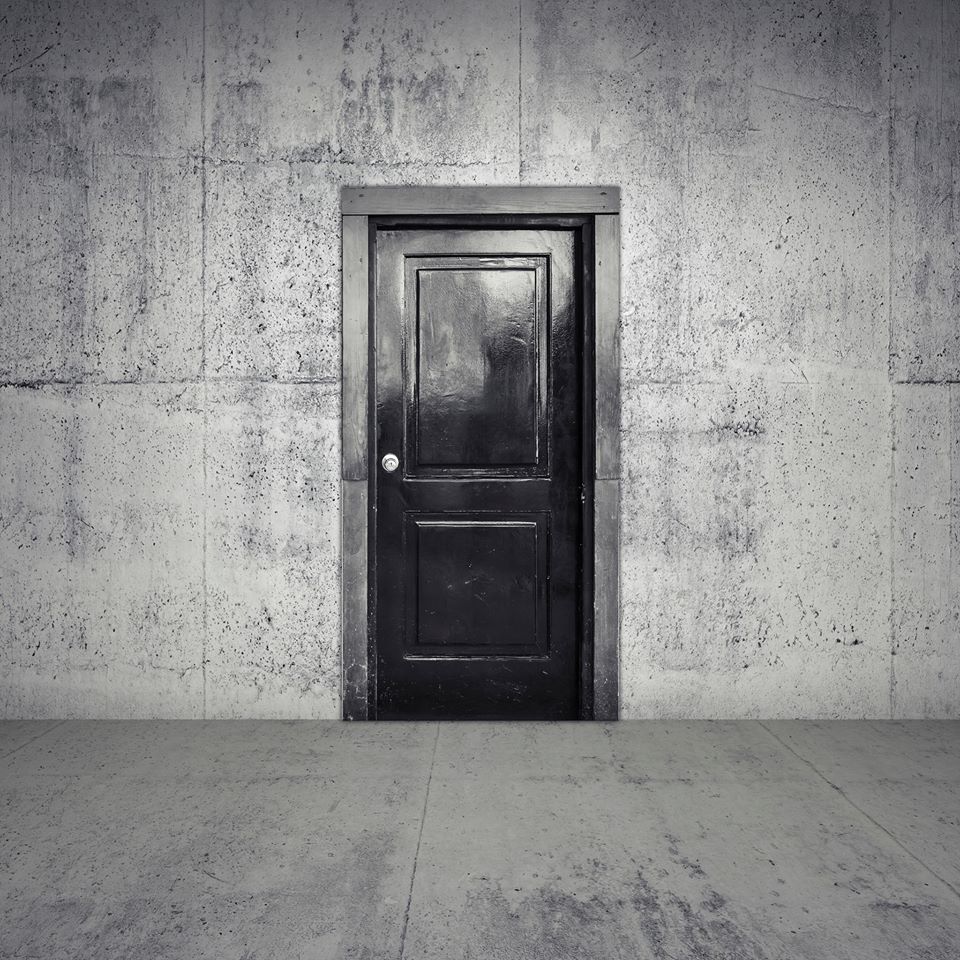 "Sin is crouching at the door.
Its desire is for you,
but you must rule over it."